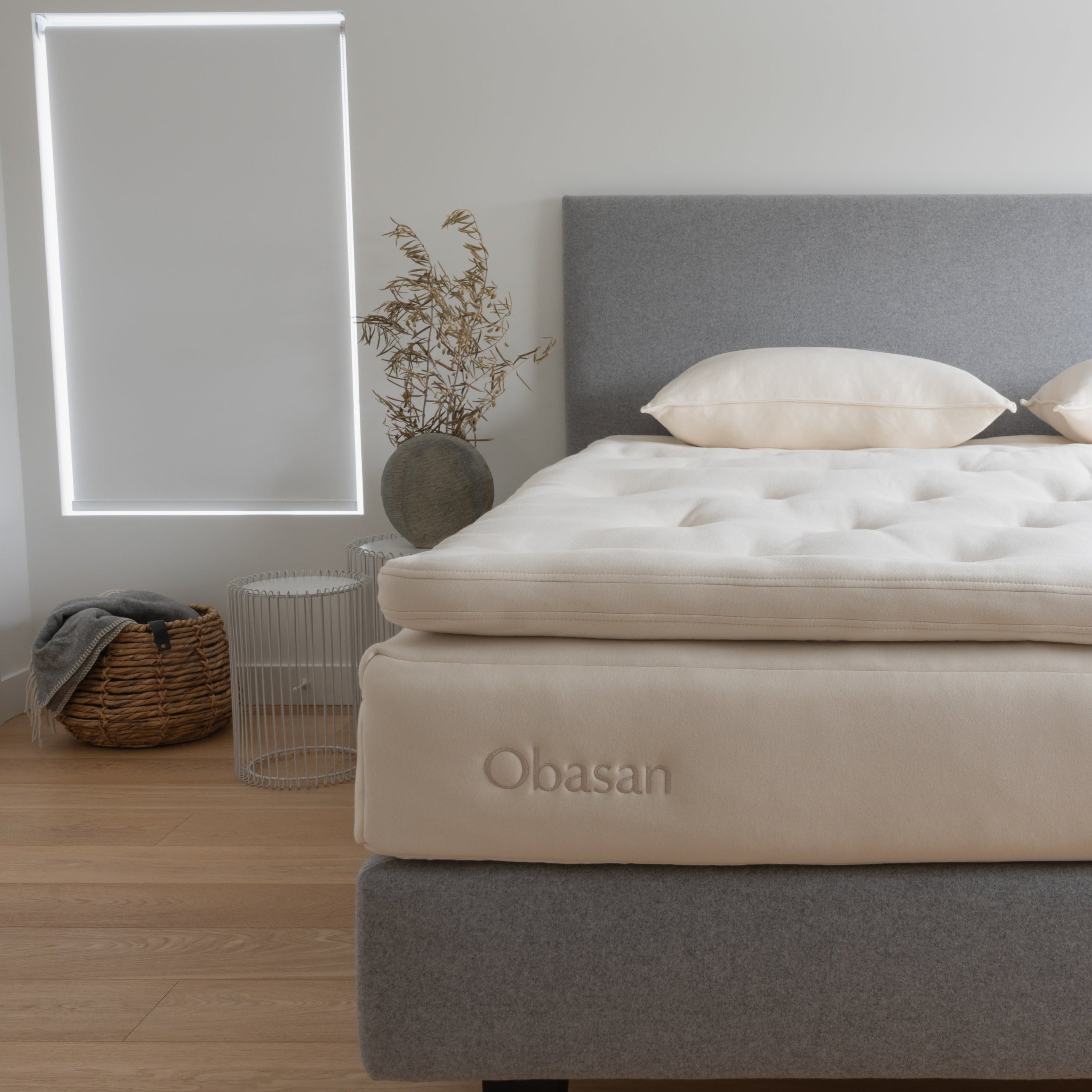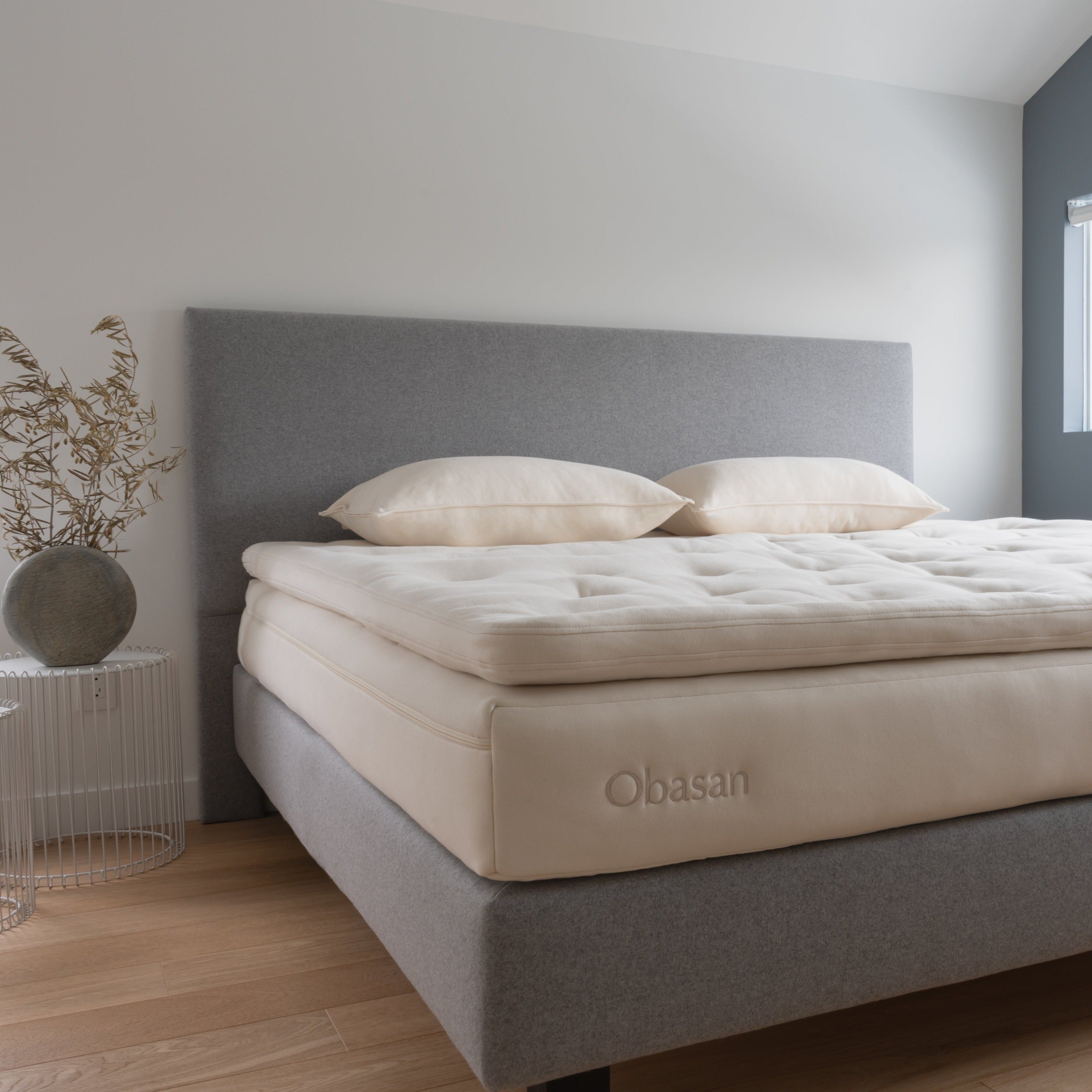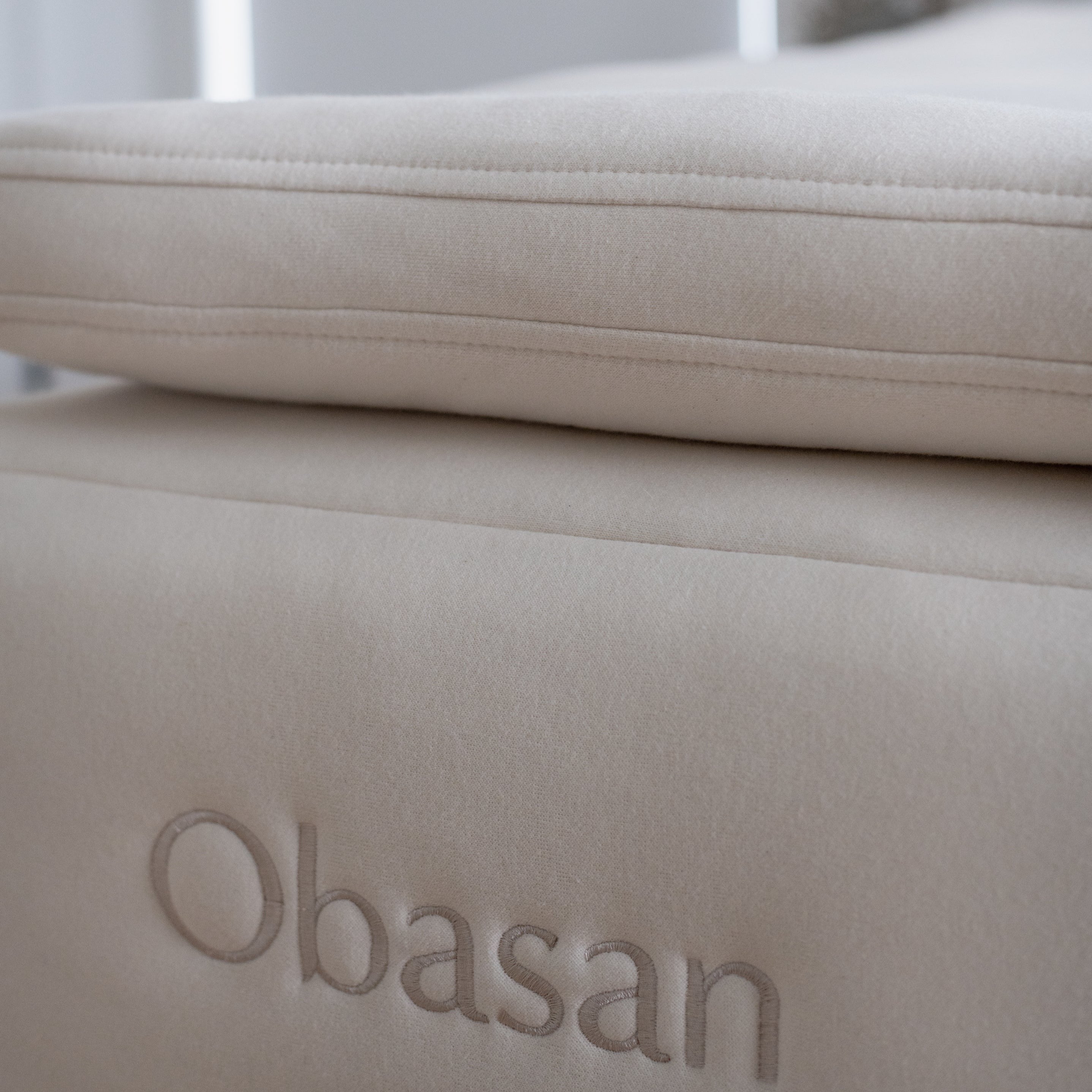 Obasan Classic Mattress
---
Featuring 8 inches of pressure-relieving organic latex, wrapped in organic cotton and wool, this mattress cemented Obasan's reputation for excellence. It includes zonal support options head to toe and a wool mattress topper that soothes the joints and regulates your temperature.
We've spent years studying sleep and working with people to assist them in finding what helps them sleep best, which is how we know that a sleep system customized to your individual requirements is what we all need to achieve full sleep potential
How It Works: Once you've placed your order one of our Resthouse Sleep Experts will reach out to schedule your complimentary Mattress Customization Sleep Consultation. They'll guide you through personalizing your new sleep system so you can rest easy knowing it's been tailor-made for your unique sleep requirements.
---
If you don't find the right combination of support and comfort on the first try, we'll work with you to find the correct layering system that will have you sleeping soundly in no time.
Experience the Obasan difference.
Obasan's handmade, high-quality organic mattresses are tailored in Canada, just for you.
Multi-zone comfort
What sets Obasan mattresses apart from all other mattresses is their exclusive multi-zone system. Obasan custom designs each bed side-to-side, head-to-toe. This allows for precise support under your shoulders, back, hips and lower body.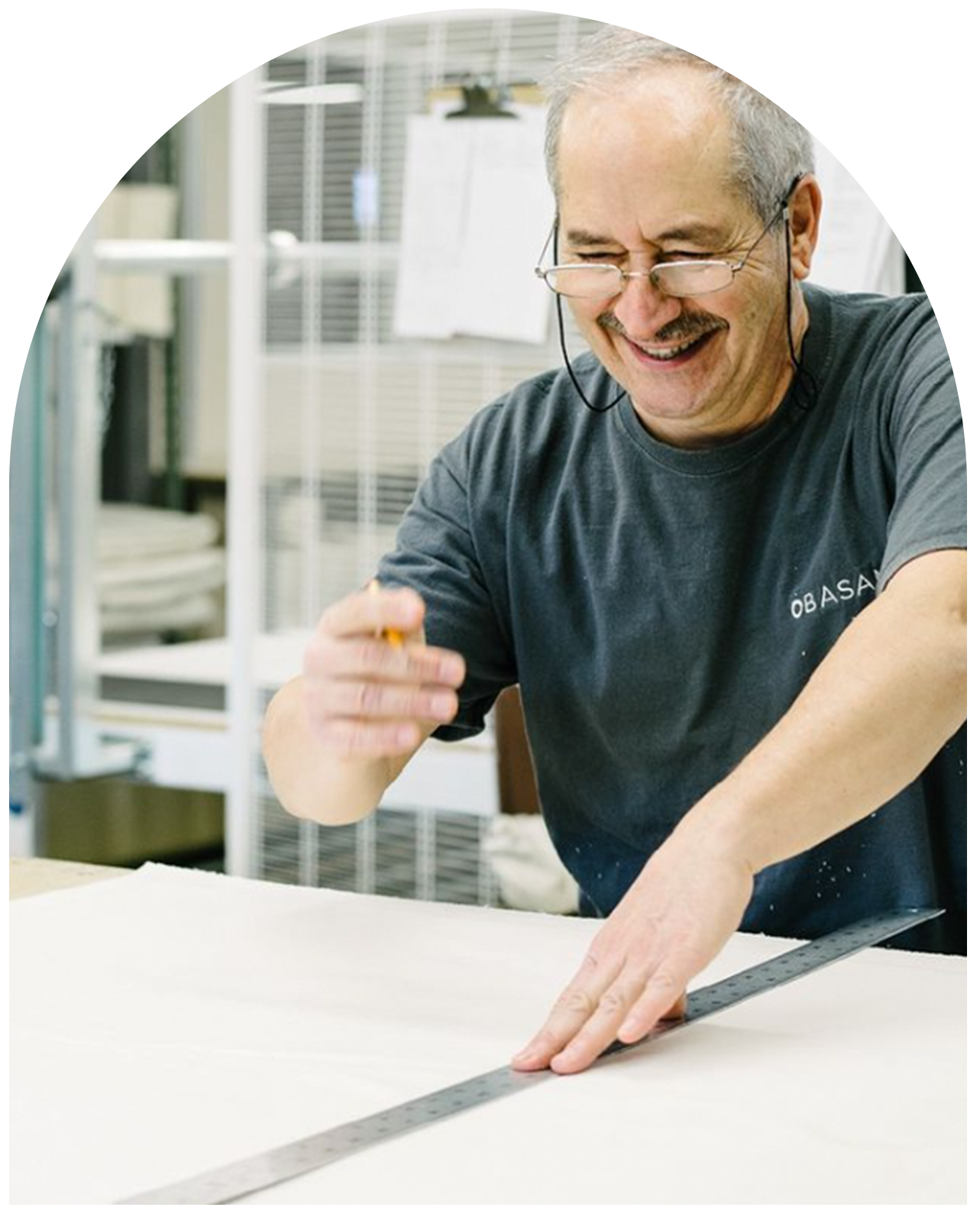 Made by people, for people.
Every member of the Obasan team works hard to deliver the handmade products that provide you with a good night's sleep. Dedicated to their craft, Obasan's vibrant team is a genuine source of pride for the organic matress manufacturer.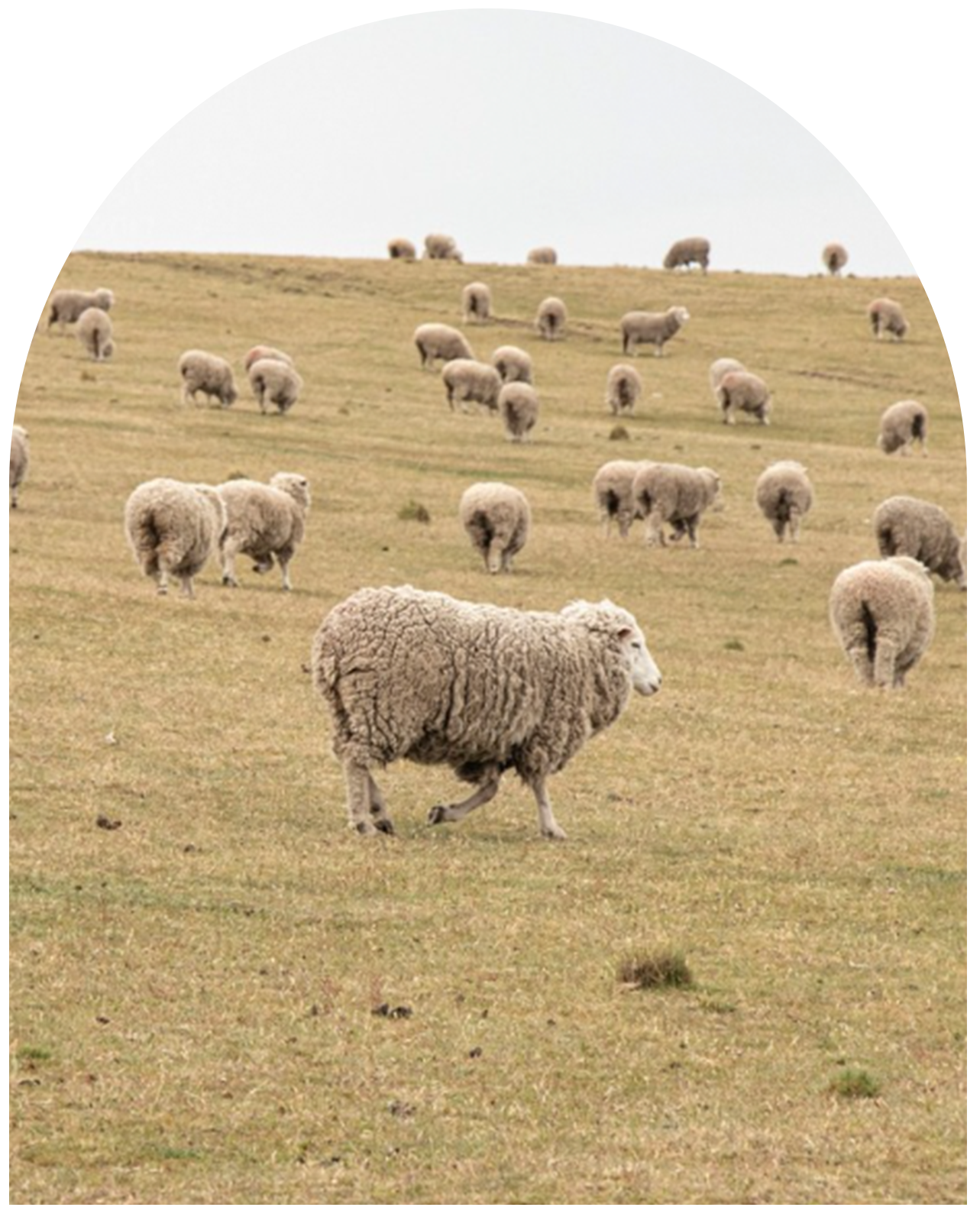 GOTS and GOLS certified organic
The best mattress starts with the best natural materials. Obasan uses the world's finest GOTS and GOLS certified organic cotton, rubber and wool. They hand-craft all of their mattresses in a certified factory in Ottawa, Canada.
An unbelievably good night's sleep
Obasan's mattresses are intentionally made to support and relieve your pressure points for a more comfortable sleep. Breathable and moisture-wicking, Obasan's organic mattresses regulate your temperature for a soothing, uninterrupted rest.